15 November 2023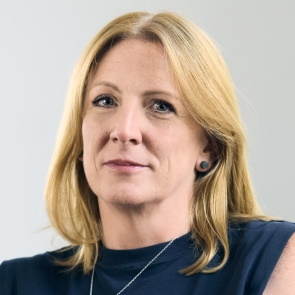 Deborah Clark is the ICO's Upstream Regulation Manager. Her team supports public authorities to perform in line with their statutory duties and prevent breaches of access to information legislation.
Are you using online forms to receive information requests?
As freedom of information (FOI) practitioners, you have a responsibility to help requesters clarify what it is they want from you. You need to support them to submit requests in a way that enables you to provide a comprehensive and timely response.
Some organisations have begun using online forms to help guide requesters. This can be a useful approach as it prompts requesters to provide the details you need to effectively handle their request. Depending how it is set up, the form can direct the request to the right team straight away, avoiding delays that could impact your FOI compliance. If the form integrates with your request handling software, it could even cut down on your administrative workload.
There are many positives to helping people make their requests in this way. However, there are some key things that you need to consider if you are thinking about using an online form.
Valid requests require responses.

To comply with the FOIA, a request simply has to be submitted in writing and include a name and address for correspondence. Having a form on your website doesn't mean you can ignore valid requests that arrive through different routes.


Do not redirect requesters to use your form if they contact you using a different method. You can suggest that they use the form in the future, but you cannot demand that they do so.

Provide a copy of the request.

When a requester submits a request through your form, they should receive a copy of their request and confirmation of the date. This will allow them to reference the request easily if they need to discuss it with you. It will also ensure their right to redress if they need to complain to us, as we will ask them to provide a copy of the original request.

Don't take down your email address.

An online form is an additional mechanism through which you can facilitate public access to information. But it shouldn't be the only mechanism.

Completely phasing out email and other methods to rely exclusively on online forms would be a step backwards. You cannot force people to use it because it is your preferred method. What if there is a problem with your online portal or your website was down temporarily? How could people make requests if the form is the only option?

An email address gives requesters a clear way to get in touch with you if they need advice and assistance, to chase a late response or request an internal review. Remember, if anyone tells us they struggled to get in touch with you, we will consider that fact as part of any complaint and it is likely to count against you.

You may also be unwittingly excluding people from exercising their right to access information. A report from Age UK highlighted that online-only services can exclude older people, so exclusively accepting requests through an online form is not appropriate.

Do not gather excessive personal data through your request form.

It might be tempting to ask requesters to provide personal information over and above that necessary to make the request. For example, asking them to identify if they are a journalist.

Asking for extensive information from requesters, especially if you make it mandatory, may act as a disincentive. Be careful not to put systems in place that could act as a barrier to people exercising their information rights.

There may be some limited situations where you need to find out more information about a requester to respond to their request. There is specific guidance on that on our website that explains when you should consider the requester's identity.
At the ICO we always like to highlight good practice where we see it. Manchester City Council is a great example of a public authority that offers a variety of routes to make a request, including an online form.
There are things to consider, but that doesn't mean that online forms can't be a helpful tool in your approach to FOI. Just keep our simple guidance in mind.