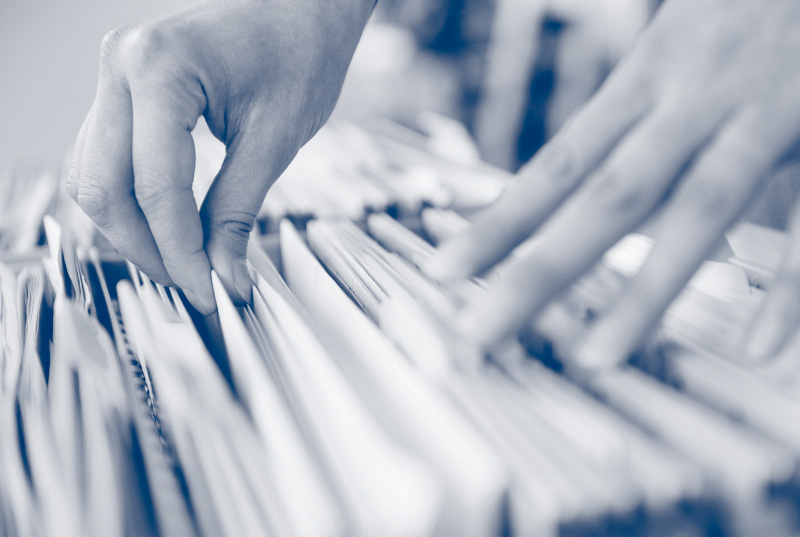 Colleagues from the ICO's FOI Directorate share their experiences and involvement in raising awareness of our regulation of access to information legislation.
Supporting you to meet your information access requests - 24 February 2021
Our aim at the ICO is to ensure organisations provide the public with timely access to information. We speak regularly about supporting you to meet your requirements, and we've published two new products to help you achieve that goal.
We've added another topic to our FOI toolkit, which we launched last year. The new topic allows you to self-assess your performance when you refuse requests because they exceed the appropriate cost limit. You can complete the topic in stages or in full, and will receive a report showing an overall rating, action plan and helpful web links to relevant guidance. We know the toolkit is proving its worth, and feedback has been positive. We hope this next topic will provide practical support that will lead to improvements.
The toolkit is part of our ongoing work to support public authorities, particularly through the current challenges brought by the pandemic. As we set out in our regulatory approach, we continue to have a pragmatic approach, recognising the importance of transparency, and also the potential impact on public authorities' timelines in supplying information. We will continue to take a pragmatic approach to resolving complaints, and would encourage any authorities facing challenges to stay in contact with us.
At the same time, we've published top tips for dealing with information access requests. The quick reference guide came about during engagement work carried out with the London Boroughs, where we sought to gain an understanding of compliance rates. During the process examples of good practice were identified and these form the basis of the guide. Born out of our London Boroughs work, the tips can be used across all organisations dealing with information access requests.
We hope our resources prove useful and we'll continue to develop tools to help our information access colleagues in achieving their obligations.
Continued support to reflect these unprecedented times - 9 October 2020
Informed by what we are being told by organisations, we have made further changes to our regulatory approach.
This marks another step towards returning to our pre COVID-19 approach, but with the caveats and exceptions that reflect the reality of these unprecedented times. Our approach remains pragmatic and we will continue to support public authorities to ensure people's information rights are protected.
Our revised regulatory approach states that we will:
continue to accept new information access complaints;
expect public authorities, with request backlogs, to establish recovery plans to return to compliance with the Freedom of Information Act within a reasonable timeframe;
consider unpausing formal monitoring and regulatory action that was in train before the pandemic;
encourage public authorities to proactively publish important information; and
expect organisations to appreciate the ongoing importance of proper record keeping.
These changes were announced in an open letter to organisations from the Information Commissioner.
FOI and coronavirus – preparing for recovery - 17 July 2020
As the UK's response to COVID-19 continues to evolve towards recovery we have made changes to our adapted regulatory approach.
We have remained pragmatic and empathetic to the pressures public authorities are facing, and our focus continues to be one of supporting and offering advice on how to respond to the challenges the pandemic brings.
Although we have maintained this approach, we now also want to see public authorities putting clear plans in place to get back on track with their freedom of information work.
To help with this we have launched an FOI toolkit designed to help public authorities self-assess performance in responding to FOI requests. The toolkit can be completed in stages or in full, and generates a bespoke report which helps to identify areas for improvement and where action needs to be taken.
We hope the toolkit will become a staple part of FOI practitioners' continual learning and that it will promote good practice.
We would also like to thank the Scottish Information Commissioner and his team for their assistance during the toolkit's development stage.
How we will regulate freedom of information during coronavirus - 16 April 2020
As the coronavirus crisis began to take hold, we blogged about the unprecedented challenges facing public authorities and how redirecting resources and switching priorities would impact on their compliance with freedom of information.
Now we have more detail and further advice. The ICO has published a document setting out our regulatory approach during the COVID-19 pandemic.
This includes deciding how we exercise our enforcement powers, how we deliver technical advice and guidance to organisations, and how we support the public, dealing with their complaints and queries.
We will continue to support transparency in public decision making but our regulation of freedom of information must be pragmatic and empathetic during the pandemic.
Our approach is also aligned with the International Conference of Information Commissioners' vision, which supports a flexible approach that takes into account the compelling public interest in the pandemic, while safeguarding the values of the right to access information.
FOI and the coronavirus: a measured approach - 16 March 2020
The ICO recognises the unprecedented challenges all are facing during the coronavirus (COVID-19) pandemic.
In particular we understand that resources, whether they are finances or people, may be diverted away from usual compliance or information rights work. Whilst we can't extend statutory timescales, we will not be penalising public authorities for prioritising other areas or adapting their usual approach during this extraordinary period.
To further support our information rights colleagues, we will tell people through our own communications channels that they may experience understandable delays when making information rights requests during the pandemic.
We are a reasonable and pragmatic regulator, one that does not operate in isolation from matters of serious public concern. Regarding compliance with information rights work when assessing a complaint brought to us during this period, we will take into account the compelling public interest in the current health emergency.
We are here to help you, information is available on our website or via our helpline on 0303 123 1113.